FREE LANDSCAPE ESTIMATE
One site-visit to discuss the project
Free perspective of one area
Materials list with estimated installation cost
LANDSCAPE DESIGN PACKAGE FOR DIY CUSTOMERS
Starting at $500 for a basic front yard or backyard design
Comprehensive landscape design plan
One round of plan revisions
Materials and plant list with estimated cost
LANDSCAPE DESIGN AND INSTALLATION Starting at $700
(Spend $5,000 or more on installation and the design is free.)
Comprehensive landscape design plan
One round of plan revisions
Materials and plant list with estimated cost
Whether you wish to do-it-yourself or have our team of professionals install the project, a custom design plan for your particular site will ensure success with plants that are hardy and will thrive in your area. Our designer has earned university degrees and certificates in horticulture and landscape design.
Our approach to landscape design is to look at each site as unique, and each client's goals specific to their own wants and needs. We extend the living space of a home by creating beautiful patios surrounded by and functional gardens that provide year-round interest and accentuate the architecture of the home. Our thorough approach will ensure that no detail is overlooked and that the final product is complete in every way. A Garden Guru Services landscape design starts with plant selection and placement but will also include factors like patio design, entertainment area planning, and a maintenance schedule that will keep the space looking great.
At Garden Guru Services, we always focus on functionality first – maximizing the usable space and presenting an attractive appearance at the same time. Designing your garden with a professional landscape plan will ensure success. A design will reflect a unique composition of plant material that creates a sense of tranquillity and equilibrium. Our teams' education in horticulture will create a garden that will flourish for years to come.
Project A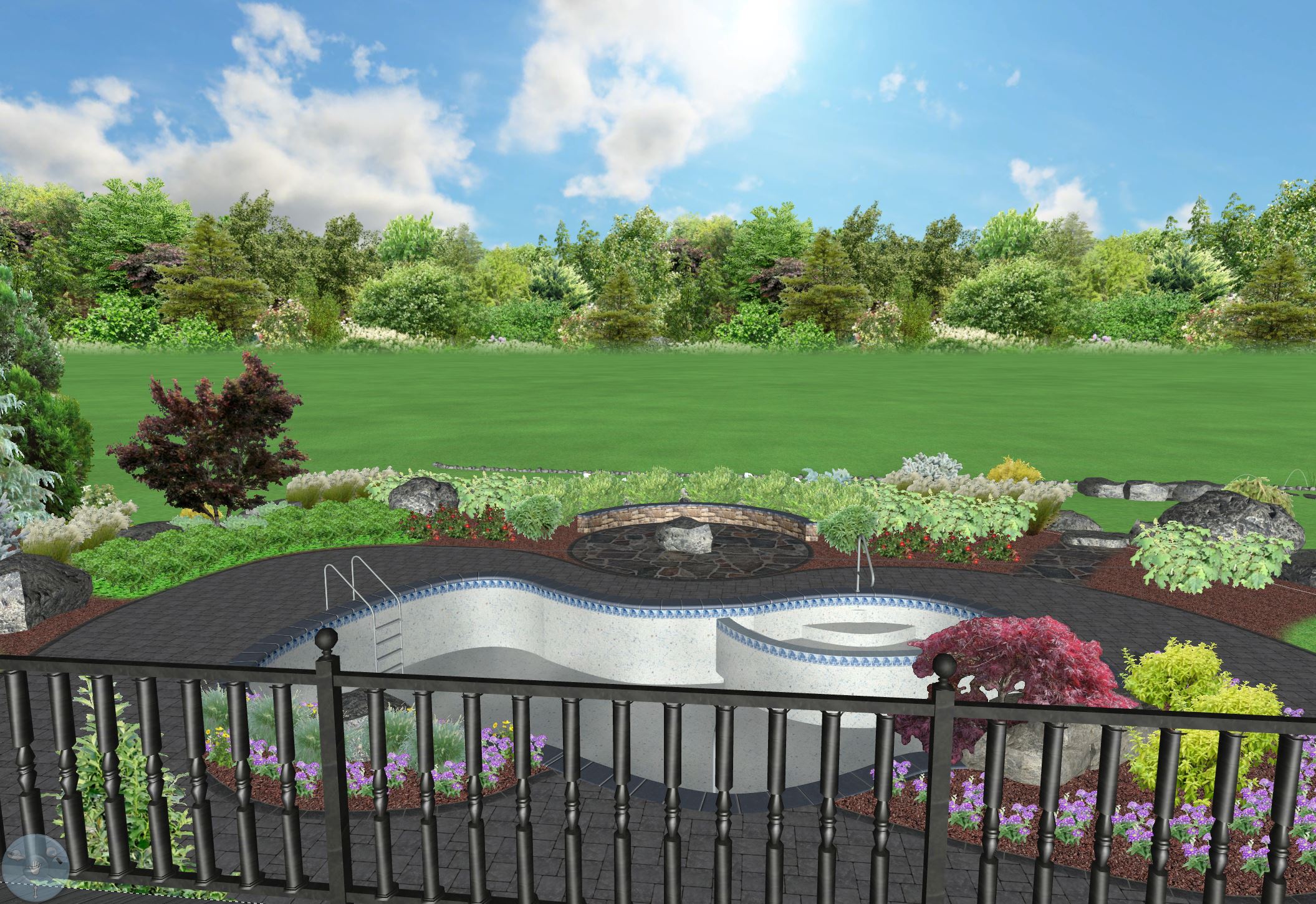 Project B
Double click on gallery to view enlarge.